Ghana
---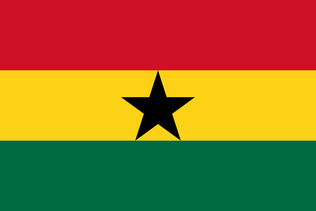 Ghana is a beautiful and diverse country in Western Africa. It is 238,535 km2 in size and is surrounded by Togo, Burkina Faso, and the Ivory Coast. In the South, Ghana is bordering the Gulf of Guinea and has a coastline of 543 km.
Geographically, the country can be divided into coastal plain, rain forest, and savannah. Politically, it is divided into ten regions: Greater Accra with the capital Accra on the coast, the Central Region, the Western Region, the Eastern Region, the regions Ashanti and Brong-Ahafo in the middle of the country, the Volta region between Lake Volta and the border with Togo, and the Northern Region, which again is divided into an Upper West and an Upper East region.
Ghana has a tropical climate, which means that there are no seasons, and it only changes between dry and rainy periods. The average temperature fluctuates between 28 and 32 degrees Celsius.
On 6 March 1957, under the leadership of Kwame Nkrumah, Ghana was the first African country to receive its independence from Britain. In the following decades, Ghana was destabilized over and over again by several military coups until democratic elections were re-introduced in 1992. Today, the country is one of the most politically stable within Africa and is recognized as a model democracy.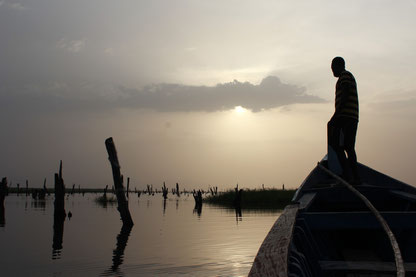 Despite progress towards industrialization, Ghana is still an agricultural country. About 50 % of the population are involved in agriculture. The more than 25 million people of Ghana come from many different ethnic groups, giving the country a very diverse culture. There are 79 different languages and dialects spoken in Ghana, but the official language is English. Adherents of different religions live peacefully side by side.
The Ghanaian cuisine is very diverse as well. Usually, tasty meals are made from beef, sheep, poultry or goat meat cooked with a base of rice, maize, cassava, yams, sweet potatoes or plantains.
Another important part of the Ghanaian culture is music. You will always hear traditional or modern music playing from somewhere, inviting you to dance.
Hospitality is very important in Ghana. There is no room for racism and discrimination. As a guest, you will often hear the word "Akwaaba" which means "Welcome" - and they really mean it.
---
Map of Ghana
---