FAQ - Frequently Asked Questions
---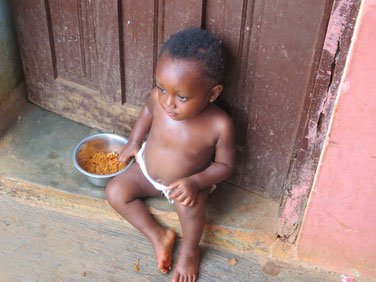 Q: What requirements must I meet?
A: Generally you don't need to bring any special qualifications. Tolerance and openness are most important to us. You should also be at least 18 years old and have some knowledge of English in order to communicate in your project.
Q: What do I have to organise myself?
A: Flights, visa, vaccinations and travel insurance have to be organised by you. Do feel free to get in touch if you need any help or advice during the process.
Q: How far in advance should I apply?
A: You should apply at least one month prior to your departure. However, keep in mind that applying for your visa and the vaccinations can take some time as well.
Q: Can I work on a project together with a friend?
A: Of course, just let us know on your registration form.
Q: Can I extend my stay?
A: This is no problem as long as there are enough rooms available.
Q: Do I have the possibility to travel?
A: You sould definitely take some time to travel around Ghana and visit some of the country's beautiful places. To do so you can use the weekends or take some time off from your project.

Q: Why do I have to pay for helping?
A: We can't understand either why high prices are charged for voluntary work. That's why we keep our prices as low as possible. We just want to cover our costs, fund our projects and pay everyone fairly.

Q: I have collected donations myself. Can I start my own project?
A: Of course, we encourage volunteers to pursue projects they have passions for! Just contact us with your idea, or together we can find a project that best suits you.

Q: What is the best way to take money with me?
A: There are plenty of banks where you can easily withdraw money using a Visa card. It's best to organise a card with which you can withdraw abroad free of charge. Alternatively, it is also possible to exchange money at a fair rate of exchange. Please be advised that Mastercard is very rarely accepted in Ghana.
Q: Do I have a local contact?
A: You always have a contact person on site that will provide help with questions and problems.
Q: Can I contact other volunteers in advance?
A: Once you have registered we will send you a list of all volunteers who will be in Ghana with you at the same time. You can also join our Facebook page to receive news and latest updates.
Q: How safe is it to travel to Ghana?
A: Ghana is in comparison to other African countries very safe with a low crime rate nationwide. Your security is our primary concern. In your starter pack you will receive safety tips and rules of conduct to which you must obide by to ensure you and your peers stay as safe as possible. In addition, we are always available on a 24-hour emergency number.
Q: Do I need special vaccinations for Ghana?
A: For entry into Ghana a yellow fever vaccination is mandatory, including proof of vaccination. For other important vaccinations and malaria prophylaxis please contact your doctor.
Q: How much money do I need for the daily life in Ghana?
A: Life in Ghana is very cheap compared to Europe. Food on the street or in restaurants costs between 50 Cent and 4 Euro. For taking a cab you will be charged between 20 Cent and 1 Euro. Softdrinks in a bar are around 50 Cent and a beer will cost you 1 Euro. The price for a bus ride to Accra or another big city is around 5 Euro.
Q: What happens if I get sick?
A: In case of illness, your local contact will make sure you get the best possible treatment. Hospitals and pharmacies are easily accessible from the property. However, with this in mind, you are responsible for ensuring your own up to date travel insurance.
Do you have any other questions? Then just write us at info@you4ghana.de
---